Welcome to the Catfish Bend Convention & Event Center Calendar. Here you can find information about upcoming public events held in our complex. All events are arranged by date and subject to change. Check back often for event updates and schedule changes!

All events for Got Gas Promotion
August 2022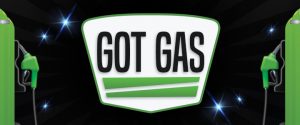 July 31 – August 26 You can win a $3,500 Gas Gift Card! 5 winners each drawing! Drawings every Friday in August at 8PM & 9PM. Gas Gift cards range from $200 -$3,500. Check in required 6PM-8:55PM. 5x Entries on Mondays and Tuesdays. One electronic entry for every 50 points earned each day. See Player Services for details.
Find out more »
Where is My Event Located?
The Boogaloo Sports Bar & Grill
Catfish Bend Convention & Event Center
You must be 21+ to attend events held inside The Tiki Bar, Catfish Bend Casino, or Catfish Bend Inn & Spa.