PointsBet at Catfish Bend Casino is a brand new, state of the art, non-smoking sportsbook with a multi-screen video and odds display wall, sports bar, and slot machines. The upscale lounge is the place to watch all your favorite sports in comfort and to get in on the betting action.
The Sportsbook features a selection of quick bites to eat while you watch the game! 
Your winning team for the ultimate sports betting experience is Catfish Bend Casino and PointsBet Sportsbook.
PointsBet is a leader in innovation throughout the sports betting industry with a major presence in Australia and New Jersey and they now bring their expertise in sports betting to Burlington, Iowa at Catfish Bend Casino.The goal is to give fans the sportsbook they have waited for, one that takes it to the next level for the sports that matter most to fans.
If you haven't set up a PointsBet Sportsbook account, visit our location with your valid ID to register. PointsBet Sportsbook is limited to guests age 21 and over only.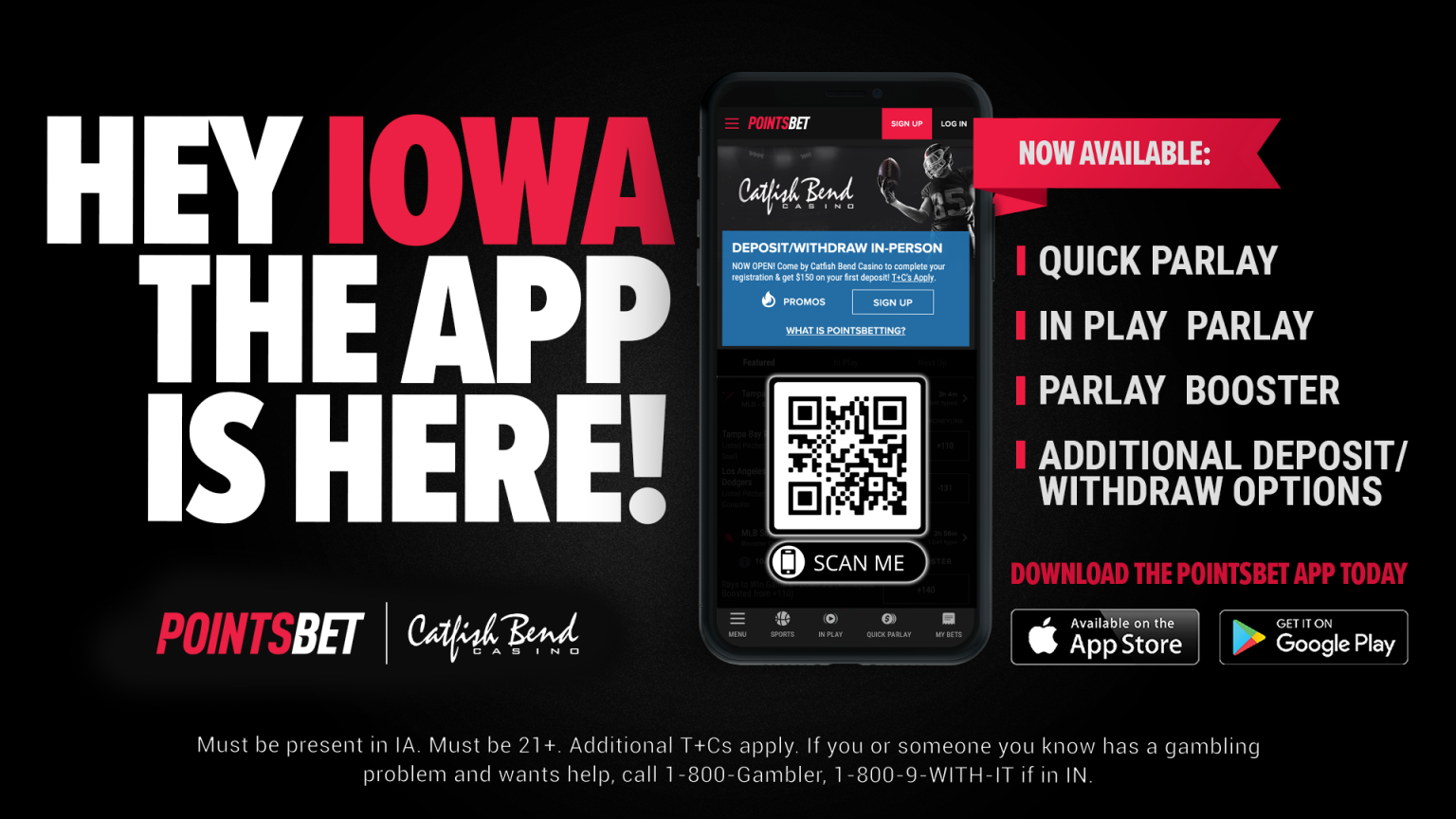 BETTING KIOSKS:
OPEN DAILY: 10AM – 10PM
BAR / KITCHEN:
SUNDAY: 11AM – 10PM
MONDAY -THURSDAY: 4PM – 10PM
FRIDAY: 4PM – 12AM (Kitchen closes at 10PM)
SATURDAY: 11AM – 12AM (Kitchen closes at 10PM)
SLOTS:
OPEN DAILY: 10AM – 12AM
BETTING COUNTER:
OPEN DAILY: 10AM – 9PM