Located inside FunCity Resort. 
For more than 25 years we've served up the finest, freshest ice cream, cakes, smoothies and shakes using only the highest quality ingredients, and of course, our signature process of preparing your custom ice cream creation on a frozen granite stone.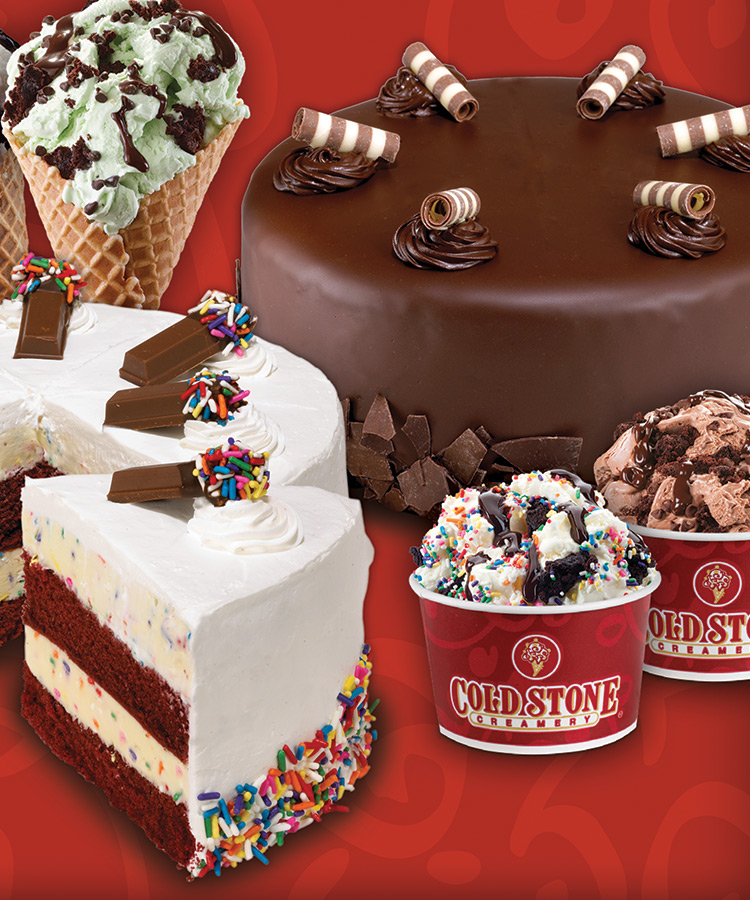 HOW GOOD IS OUR ICE CREAM?
Well, let's just say that on a scale of 1 to 10, we're somewhere around an 11.5. But we're about more than just serving up amazing ice cream. We like to think we're really in the business of making people happy… Click the button below to sign up for the EClub.
ORDER COLD STONE CREAMERY ONLINE
Order, pay for and schedule a pick-up time and date online or the Cold Stone app.  Order any in-store product like Create Your Own and Signature Creations™, shakes, smoothies, cakes, ice cream cookies and more!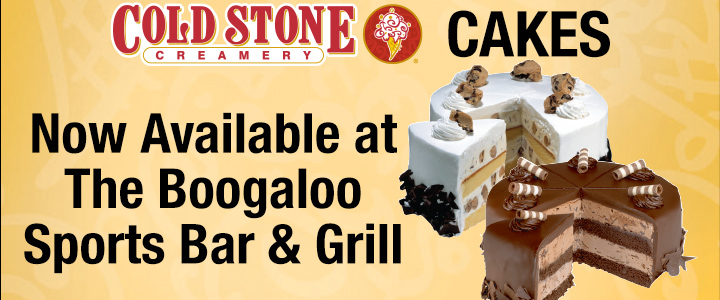 COLD STONE CREAMERY CAKES AT THE BOOGALOO SPORTS BAR & GRILL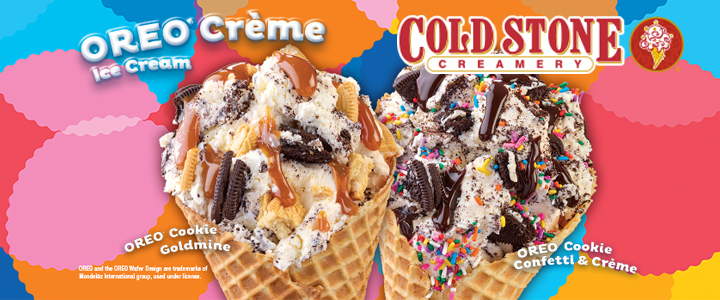 Available May 11 - August 30
Cold Stone® is celebrating All Things OREO® this summer to commemorate the
110th birthday of the OREO Cookie! Ice Cream and OREO Cookies have been a longtime favorite combination and we're indulging by offering our OREO Crème Ice Cream. This delicious flavor is a local fan-favorite and we will be featuring it all summer long in two brand new Creations™! OREO Cookie Goldmine combines OREO Crème Ice Cream with OREO Cookies, Golden OREO Cookies & Caramel. And OREO Cookie Confetti & Crème is the perfect birthday treat for the famous cookie with OREO Crème Ice Cream, OREO Cookies, Rainbow Sprinkles and Fudge. Lastly, don't forget the OREO menu items that top our lists – our OREO Overload Creation™ and Cookies & Creamery™ Cake!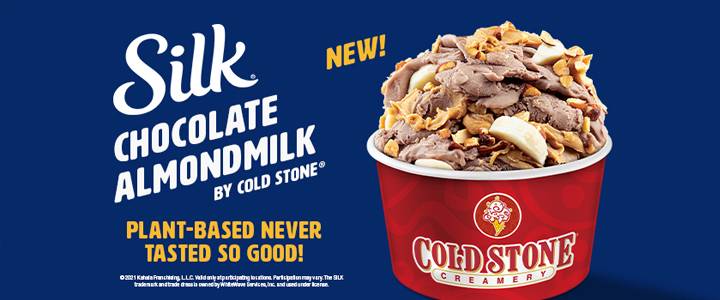 SILK®️️️ CHOCOLATE ALMONDMILK​
Cold Stone Creamery®️️️ is introducing Silk®️️️ Chocolate Almondmilk – a plant-based frozen dessert! Get down and get crunchy by enjoying it in our Don't Cry Over Spilled Silk Creation(tm) with Banana, Peanut Butter and Roasted Almonds. Plant-based lovers will rejoice for this new required flavor!?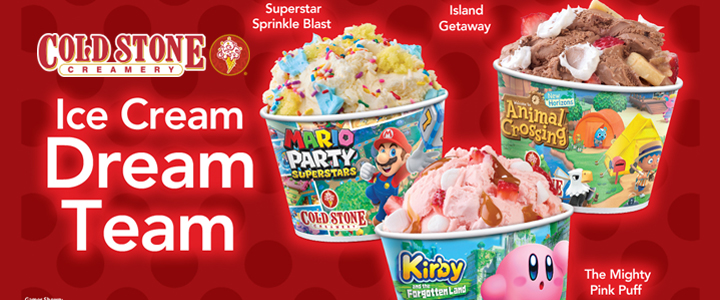 Available July 6 - September 30
Cold Stone is excited to team up with Nintendo® again in 2022 to celebrate the summer. This year, we will have three Gotta Have It® cup designs, each featuring elements from some of the most popular Nintendo games and each with their own unique Creation. Our Kirby™ and the Forgotten Land Creation – The Mighty Pink Puff – has Strawberry Ice Cream, Strawberries, Mini Marshmallows & Caramel. Our Mario Party™ Superstars Creation – Superstar Sprinkle Blast – has Cake Batter Ice Cream®, Yellow Cake, Blue Frosting & Rainbow Sprinkles. And, finally, our Animal Crossing™: New Horizons Creation – Island Getaway – has Chocolate Ice Cream, Strawberries, Bananas & Whipped Topping. We'll also feature Mario & Luigi atop our Rainbow Sprinkle Road Ice Cream Cake with layers of moist Yellow Cake and Sweet Cream Ice Cream with Rainbow Sprinkles wrapped in fluffy Blue Frosting.