Located inside FunCity Resort. 
For more than 25 years we've served up the finest, freshest ice cream, cakes, smoothies and shakes using only the highest quality ingredients, and of course, our signature process of preparing your custom ice cream creation on a frozen granite stone.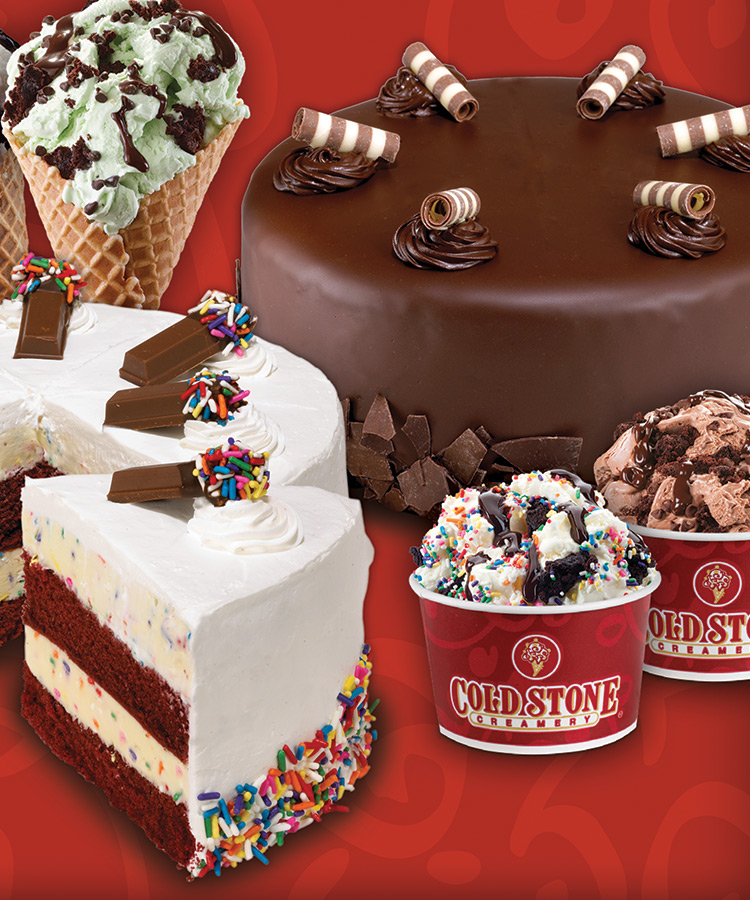 HOW GOOD IS OUR ICE CREAM?
Well, let's just say that on a scale of 1 to 10, we're somewhere around an 11.5. But we're about more than just serving up amazing ice cream. We like to think we're really in the business of making people happy… Click the button below to sign up for the EClub.
ORDER COLD STONE CREAMERY ONLINE
Order, pay for and schedule a pick-up time and date online or the Cold Stone app.  Order any in-store product like Create Your Own and Signature Creations™, shakes, smoothies, cakes, ice cream cookies and more!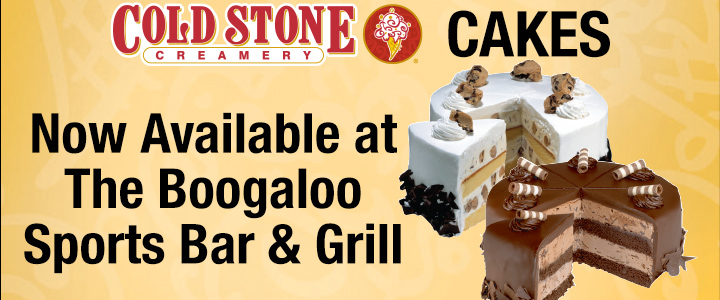 COLD STONE CREAMERY CAKES AT THE BOOGALOO SPORTS BAR & GRILL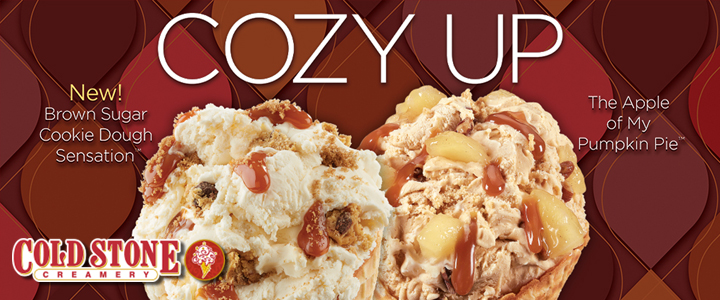 Available August 31 - November 29
Cold Stone® welcomes fall with some cozy flavors – our new
Brown Sugar Ice Cream and fall-favorite Pumpkin Bread Batter Ice Cream.
Create your own masterpiece with these enticing flavors or try them in our
promotional Creations™ – Brown Sugar Cookie Dough Sensation™ and
The Apple of My Pumpkin Pie™.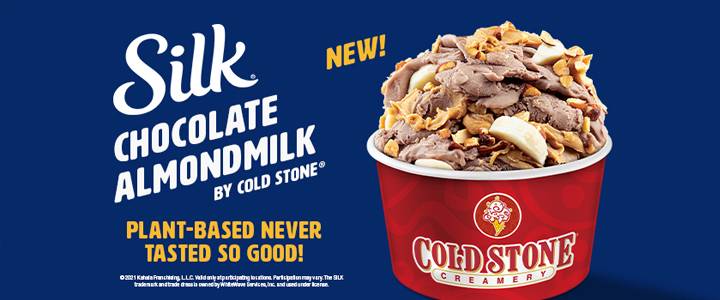 SILK®️️️ CHOCOLATE ALMONDMILK​
Cold Stone Creamery®️️️ is introducing Silk®️️️ Chocolate Almondmilk – a plant-based frozen dessert! Get down and get crunchy by enjoying it in our Don't Cry Over Spilled Silk Creation(tm) with Banana, Peanut Butter and Roasted Almonds. Plant-based lovers will rejoice for this new required flavor!?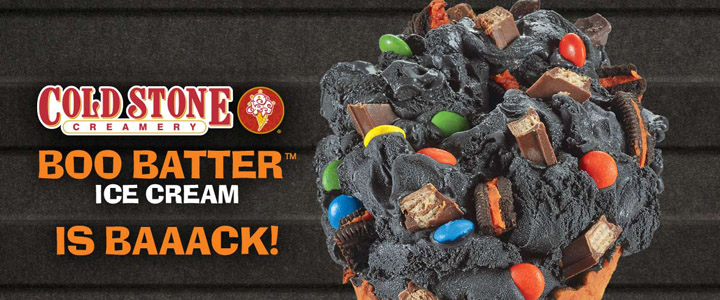 Available October 1 - October 31
For Halloween, Cold Stone Creamery® has a spooky treat in store! Once
again, we're turning our famous Cake Batter Ice Cream® pitch black for the
month of October, calling it Boo Batter Ice Cream and mixing it up with
Halloween OREO® Cookies, KIT KAT® and M&M'S®. To make your treat extra
spooky, have your Creation™ in an orange waffle cone or bowl only in October!