Events & FunCity Activities
There's plenty to do for the entire family!
You'll never run out of options to stay entertained at FunCity Resort. We offer seasonal indoor and outdoor waterparks, the King Pins Bowling Alley, FunCity arcade and Zoom Go-Kart course, among many other amenities. Take advantage of everything that FunCity has to offer!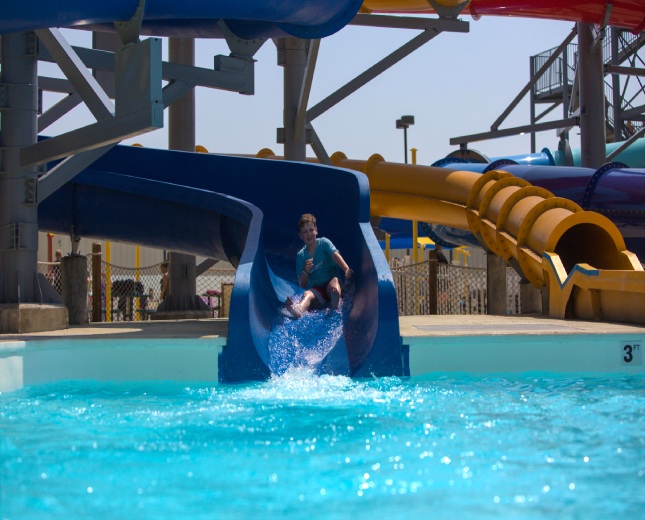 Huck's Harbor Water Parks
FunCity Resort offers two different waterparks that are open seasonally – outdoor for the hot summer months and indoor when you want to get wet while staying warm. From slides to lazy rivers, our waterparks offer fun for the entire family.
Whether you want to finish first or go for a leisurely drive, you can do it on indoor go-kart track. So make sure you take a spin around the track whether with your family or by yourself.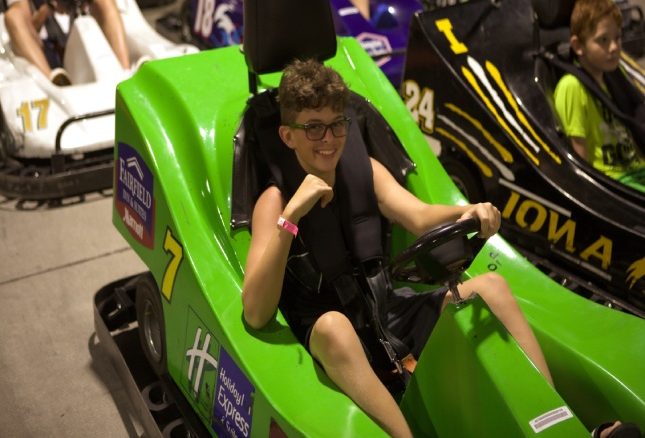 Our King Pins bowling alley is open all year long so whether your goal is strikes, spares or a pin or two, you'll be sure to have fun with your entire group. All of our FunCity Resort guests are welcome to reserve one or more lanes for their party throughout the day.
Whether you want to drive, fly, join an army or play a sports game, you have all options available at our FunCity Resort arcade. Let the kids hang out there for a bit or find the video game that you enjoyed growing up – it's all there for you throughout the year.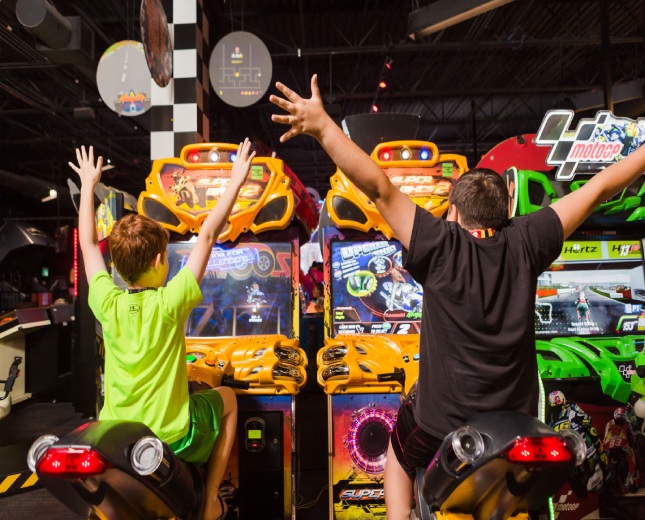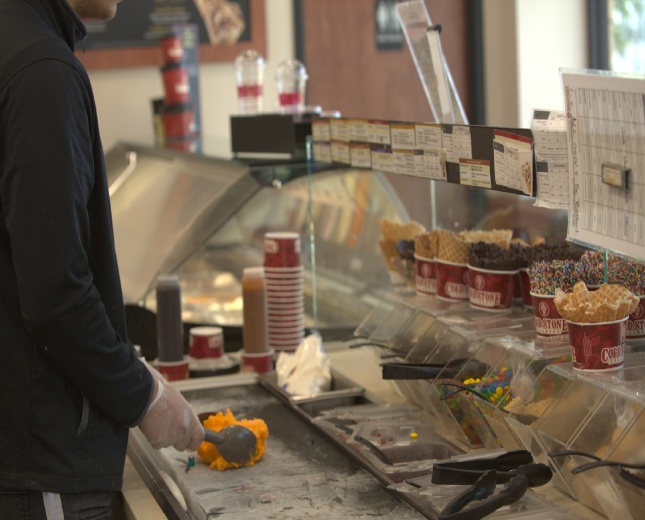 FunCity Resort is fortunate to have our own Coldstone Creamery onsite where you can create the ice cream dessert of your dreams. Whether you are looking for extra cookie dough, chocolate chips or colorful gummy worms, find the perfect blend of sweetness for your taste buds.