Navigate through the facility using these easy to download maps. View the entire FunCity Resort or choose one of our detailed banquet room maps. Share with your guests for your event or party.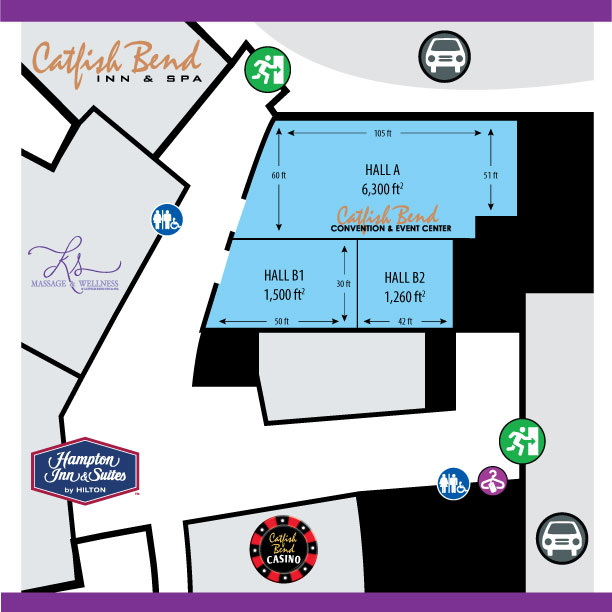 CATFISH BEND CONVENTION & EVENT CENTER MAP
From intimate gatherings to large corporate events and weddings with over 900 guests we have the elegant space you need for your event.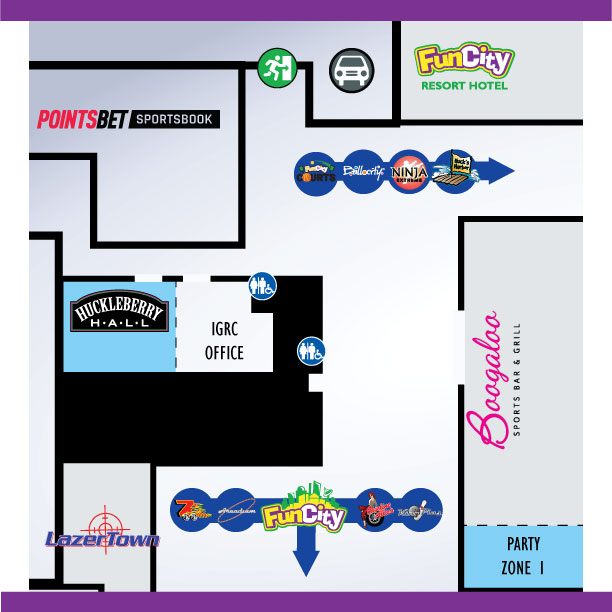 From birthday parties and fundraisers to intimate events, our Party Zone is ideal with room for 24 guests. Plus, you can count on FunCity Resort signature service.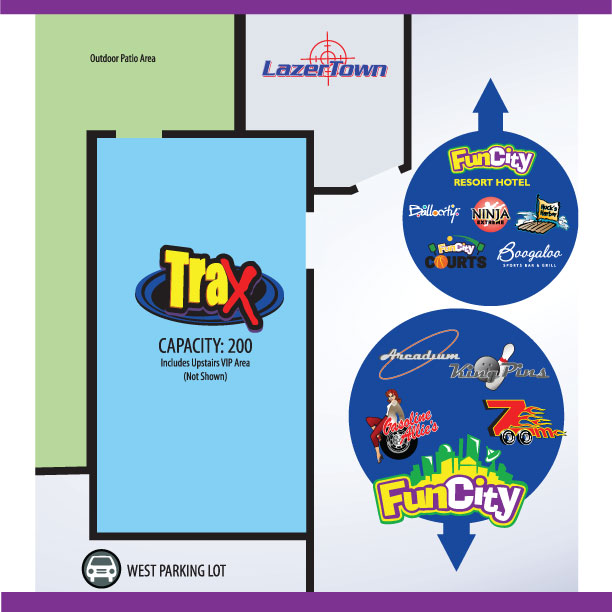 TRAX offers space for 200 in a hi-tech dance club setting perfect for a birthday party, business after hours party, anniversary and more.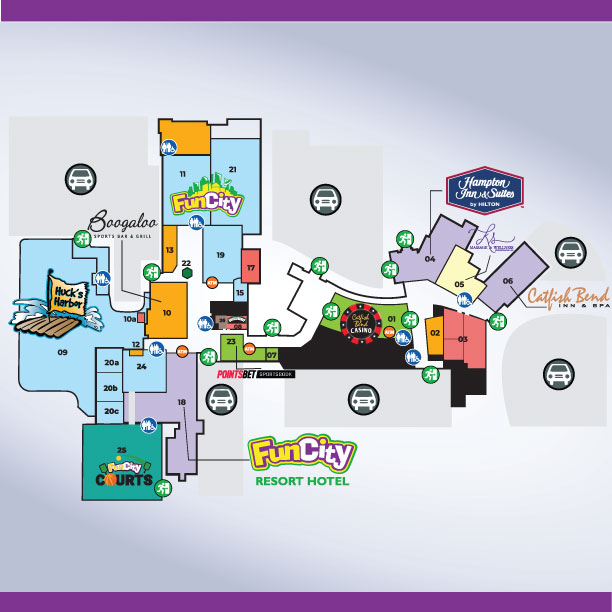 View the entire FunCity Resort and how the convention space connects to other venues and attractions in the facility.