Arcadium features the hottest interactive video games from your favorite classic to a realistic 3-D flight simulator! Earn quality gifts and fun prizes at the FunCity redemption counter. Challenge your friends on our big screen sports games!
FEATURED GAMES AT ARCADIUM!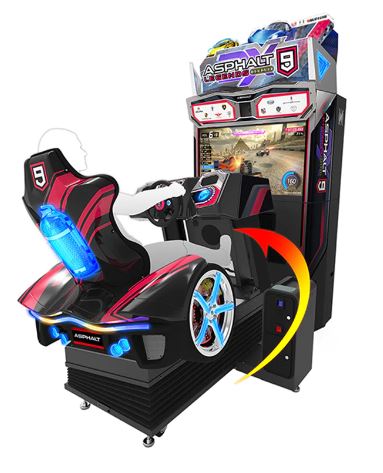 Take to the asphalt and compete with the world's top drivers to become the next legend in this immersive arcade racing experience. Jump into high-end supercars from the world's most exotic car brands and manufacturers, such as Porsche, Lamborghini, W Motors, and many more. Take on real-life locations from amazing tracks in the world across 20 supercars, 4 unique game modes, and 4 real-world locations.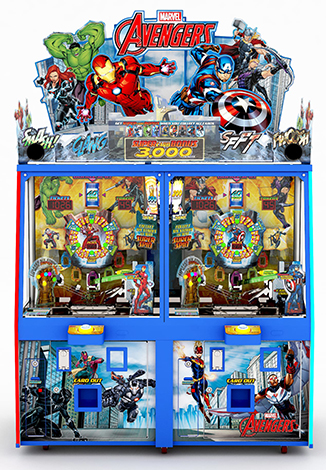 Avengers is a feature-rich, rapid-fire coin pusher inspired by the Infinity Stones storyline in the "Avengers" movies by Marvel Studios. Players fire tokens at a moving target wheel to win tickets and other rewards, and to populate the pusher playfield. The game's main objective is to "push" the Infinity Stones, which also reside on the playfield, off the ledge. A Bonus Spin game is enabled when one stone is dropped; the Super Bonus game turns when all six Infinity Stones are collected.
THE GIANT TAJ MAHAL CRANE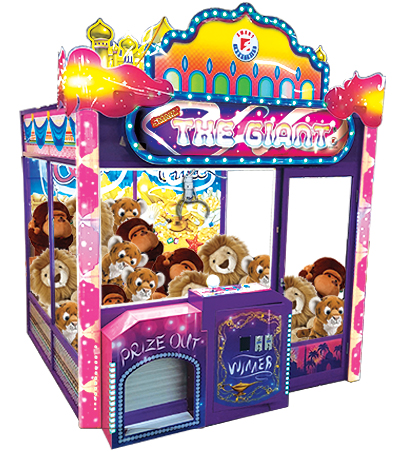 This very impressive crane is standing 8 feet high, 8 feet wide, and 9 feet deep!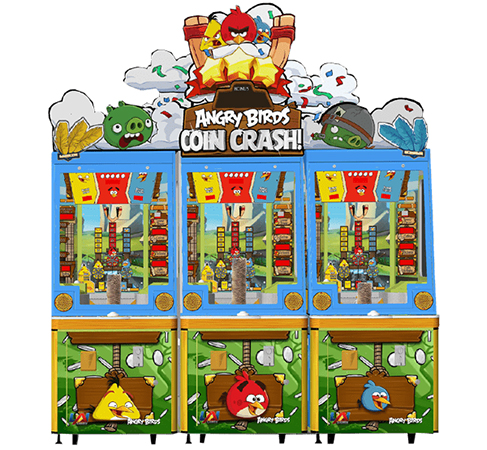 Angry Birds Coin Crash creates a level of excitement that keeps players glued to the game. Players work to build their tower of coins so they can crash it over the edge for a massive ticket win. Entertaining at every turn with multiple opportunities to win tickets, the impressive tower builder mesmerizes players, and unlike other pushers that feature collectibles.
Superstar Rumble
Lane Master Bowling
Joker vs Batman: Laughing Madness
Injustice: Arcade
The Walking Dead
MOTO GP Motorcycles
Luigi's Mansion
Galaga Assault
SpongeBob Pineapple Express
Grand Piano Keys
Star Wars Battle Pod
Batman Video Racing
Jetpack Joyride
Candy Crush
Connect Four Hoops
Pearl Fishery
NERF Arcade
Flying Tickets
Crossy Road
Pac Man Battle Royale
Guitar Hero Arcade
Deal Or No Deal
Max Flight 3-D Simulators
Mario vs. Sonic at the Olympic Games
Bigfoot Crush
Ice Ball F/X skee balls
Jurassic Park
TEKKEN
The Giant Taj Mahal Crane
Anddamiro Avengers
Angry Birds Coin Crash
Sponge Bob Bikini Bottoms
SNOWDAY
EXA-Arcadia
Fire Storm Airhockey and NBA Gametime Basketball challenges
Racing games and shooters
tons of exciting ticket games
and more!
PLEASE NOTE: TO ENSURE THE SAFETY OF GUESTS, ALL CHILDREN UNDER THE AGE OF 16 MUST BE ACCOMPANIED BY AN ADULT OVER THE AGE OF 21 FOR USE OF THIS FACILITY. CHILDREN AGED 16-18 WHO ARE NOT ACCOMPANIED BY AN ADULT OVER THE AGE OF 21 MUST VACATE THE PREMISES BY 8PM. DISRUPTIVE BEHAVIOR AND LOITERING WILL NOT BE TOLERATED.